A state of the
art industrial estate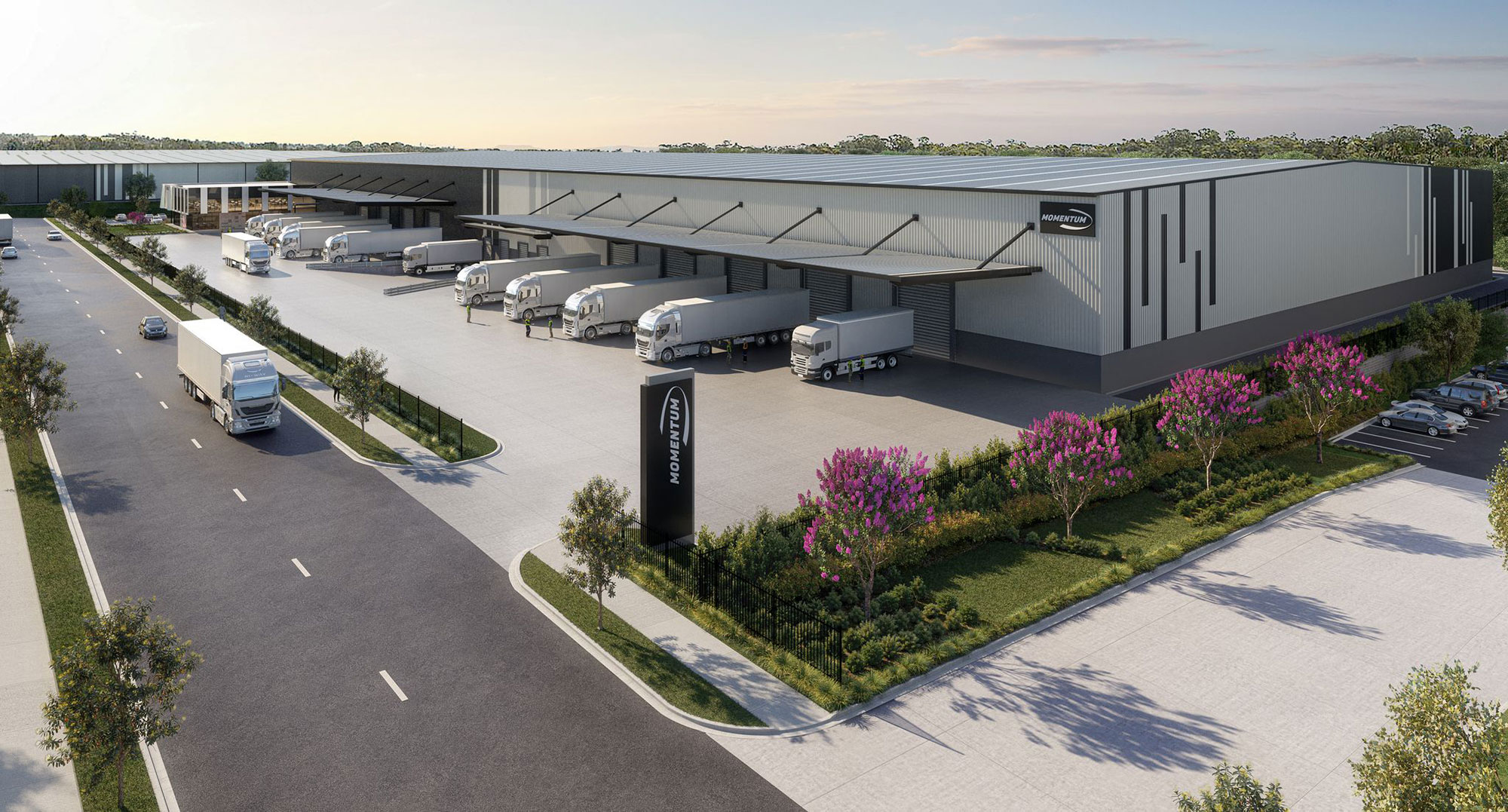 Exceptional range of size options
tailored to suit your business needs
220,000sqm
Gross Floor Area
14
Warehouses and offices
Download Brochure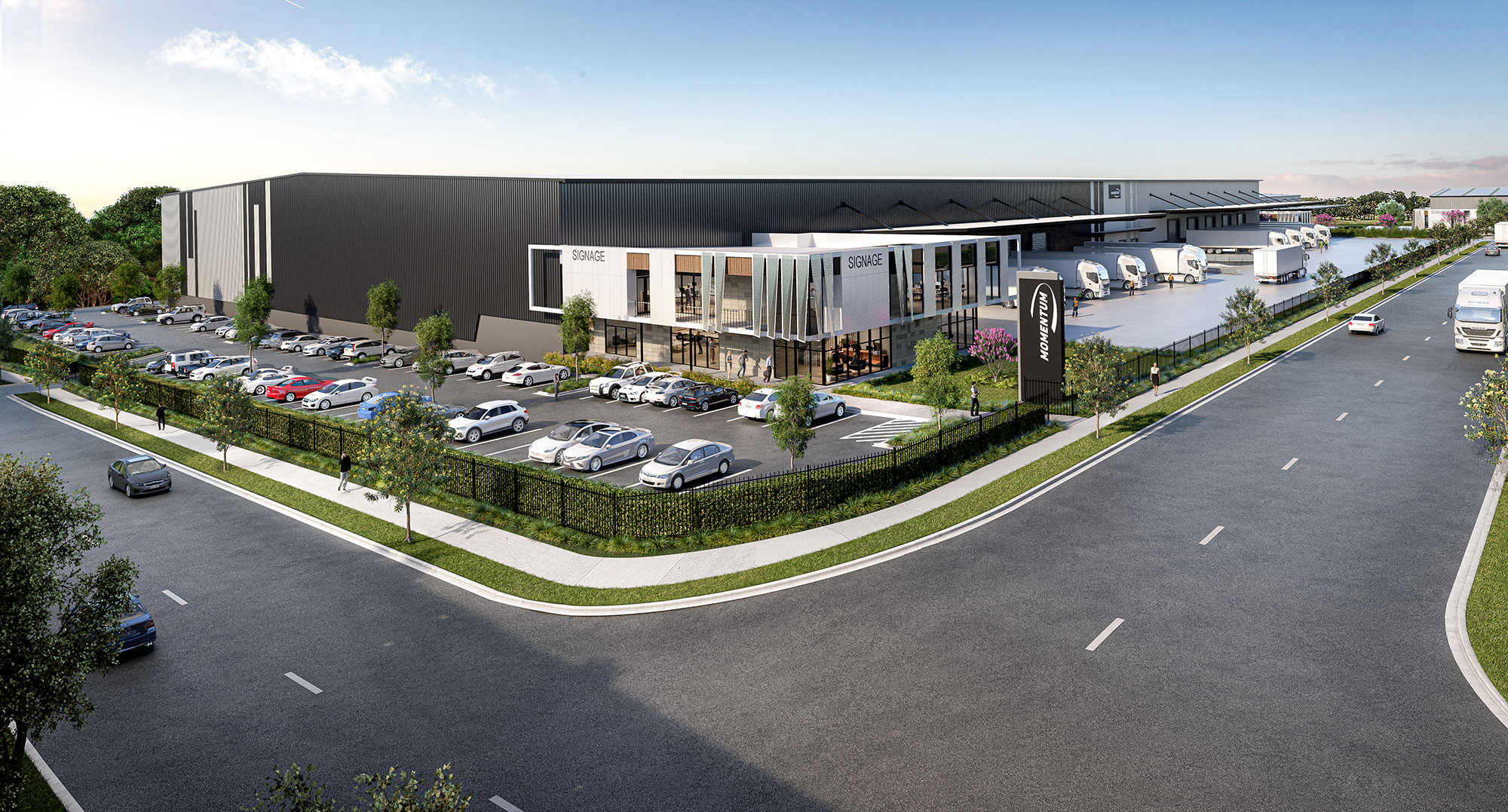 SBA Architects


leading inustrial specialist

Momentum Industrial Estate has been designed by Sydney's leading specialist industrial team, SBA Architects, as Western Sydney's benchmark industrial development.

All internal roads will be heavily landscaped as a visual buffer to screen car parking areas for 1,200 cars, and have been planned to provide maximum flexibility and convenient access to flexible warehouse options with a combination of loading docks and on-grade roller doors. This is coupled with premium office design principles where careful thought has gone into every detail. Making use of textural materials, light, ventilation and landscaping, end of trip facilities, spaces for external meetings, break- out and recreation all contribute to an estate that provides an extraordinary level of staff amenity not found in typical industrial estates.

The architecture reflects the functional requirements with materials selected for their longevity and to reflect the industrial nature of the buildings. Beyond these requirements, the estate embraces principles of sustainability - making use of rainwater harvesting, energy-efficient lighting, and smart metering. Last but not least, opportunities to best display your building and company signage to achieve maximum visual impact are integrated within the building design.
the most efficient way to truck
from A to B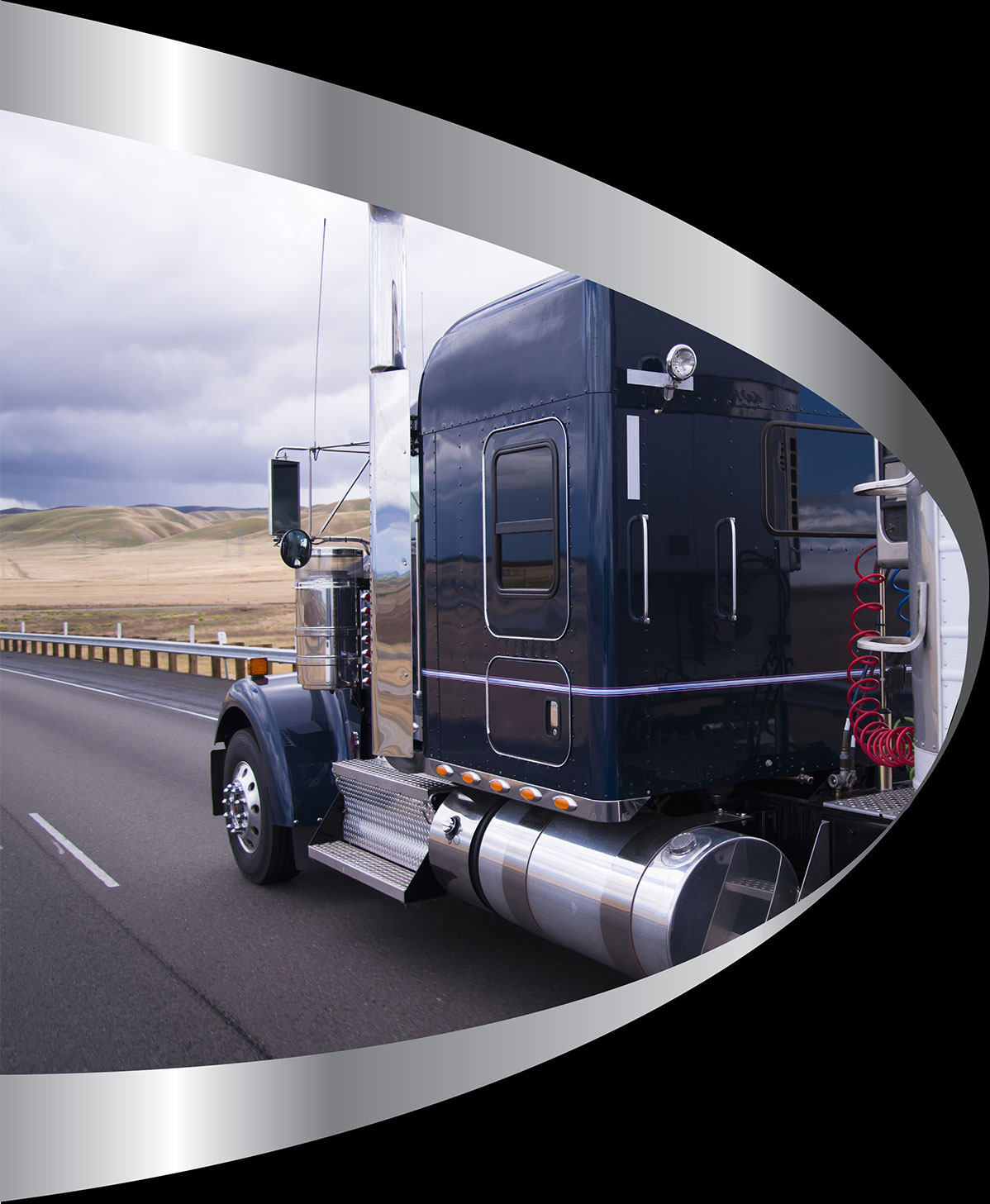 Momentum Industrial Estate is arguably the best positioned site in the Eastern Creek precinct, Sydney's leading logistics hub.
With direct access to Wallgrove Road via a multi-directional signalised intersection, Momentum Industrial Estate offers easy and efficient access to the M4 and M7 motorways and the Sydney Orbital Network.
The estate provides warehouse and office of varying sizes with the flexibility to build to your exact requirements. The facilities boast a seamless and excellent integration of functionality, urban design, architecture, landscaping and environment.
1km
to M7 Motorway Old Wallgrove Road Interchange
2.9km
to M4 Motorway Light Horse Interchange
2.4km
to M7 Motorway Horsley Park intersection
16km
to Western Sydney Airport
24km
to Moorebank Logistics Park
39km
to Sydney CBD via M4